The shy Lilie gets hired as the new lead singer of the metal band Black Blood. But… she has stage fright. That and she has to get along with the other members of the band, who are everything except shy.
And with this a chain reaction starts of the past and fear suddenly banging on people's doors who have unresolved issues with it and have to decide to face it or to run away from it.
About finding your true self, conquering fears, how to live with labels society puts on you and it all sets place in the musical world of metal.

Genre: Relationships – Comedy – Drama
Rating: Older teen audience/15+ (will contain strong language)
This comic has been discontinued, but there are plans for a make-over.
This comic can be read online for free on Tapastic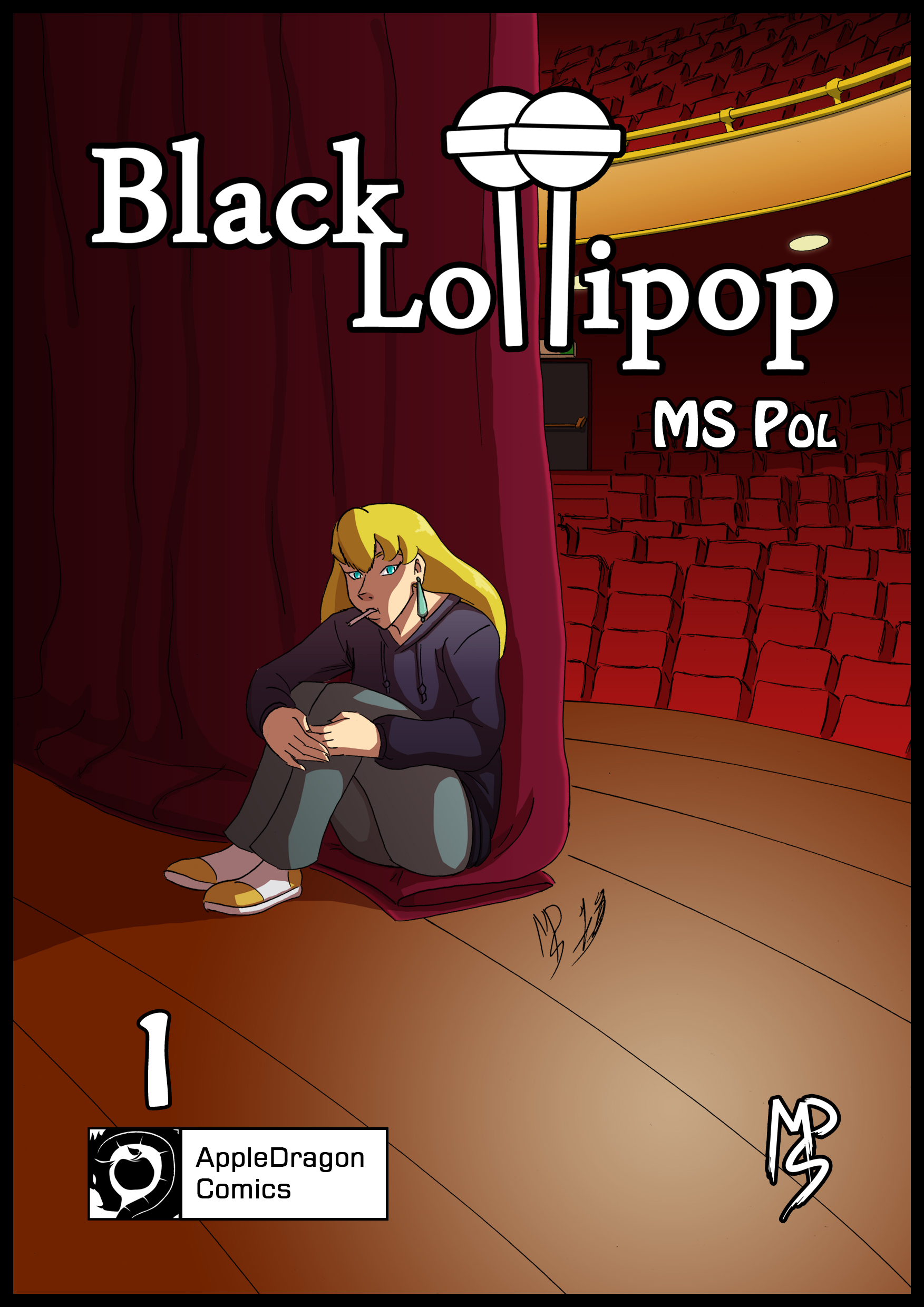 Black Lollipop Book 1

Lilie gets the shock of her life when she's offered the job to become the new lead singer of metal band Black Blood, after a "failed" performance in her aunt's café. Will Lilie take it or give up singing like so many people tell her to?

Language: Dutch/Nederlands
Pages: 196, the first 6 chapter plus a little bonus comic